Joined

Sep 15, 2018
Messages

8
Reaction score

18
Psst! Hey, buddy, I got what you don't need and have what you probably don't want... like this translation!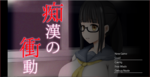 This translation was created using Translation aggregator, Google translate, Yandex, Jisho, and various other sources. I have very minimal knowledge of Japanese. So don't expect %100 accurate translations.
Please view the preview images to get a feel of how the text reads.
Dlsite Links:
http://www.dlsite.com/ecchi-eng/work/=/product_id/RE189787.html
http://www.dlsite.com/maniax/work/=/product_id/RJ189787.html
Ulmf Links:
https://ulmf.org/threads/south-tree-no.9508/
Rough Patch Instructions
This method is going to be different than patching a traditional RPG maker games, so be sure the read the instructions carefully.
(Suck at making instructions so bear with me)
Patch Instructions
1. You will need three things: Fresh copy of the game version 1.20, Universal Extractor and my Patch File.
(If you have a version that is older than 1.20 then this method might not work for you)
You can download the extractor here:
https://www.legroom.net/software/uniextract#download
You can buy the game here:
http://www.dlsite.com/ecchi-eng/work/=/product_id/RE189787.html
(Download the "UniExtract Installer" 5.3MB)
2. Install the Extractor (Just going to assume you know how to do this)
3. Once installed, open up Universal Extractor and you should be greeted with a small window
4. Under "Archive/Installer to extract" Select "..." and find the directory that your game
is located in.
5. Once found you're going to want to select the "tikannosyodo.exe" and click open.
6. Now we need to select a destination directory, I recommend creating a
New folder and setting the Destination directory there. (Up to you)
7. Click OK and let it extract (Should only take a few seconds depending on your PC)
8. Once done you should now have a data, locales and tyrano folder along with the game's exe file.
9. Simply drag/copy the contents of my partial patch in the same folder as the "痴漢の衝動.exe" game file.
10. Open up the game using the exe and you should be good to go!
Changelog
V2.01
- Corrected a few translations, slightly adjusted/rewrote a few lines of dialogue
*Fixed grammar, spellings, etc.
V2.0
Translation complete
Improved/Corrected previous translations in prologue and endings
*Rewrote
some
sentences to improve accuracy and readability
*Fixed certain command buttons displaying the wrong color
*Fixed certain command buttons displaying the wrong text (Still think I missed one)
*Fixed typos, misspellings, etc.
V1.1
-Translated Prolugue
-Translated Endings
-Translated Ending ED Report(s) (Evidence report? Police report? whatever its called)
*Debug mode menu buttons outputs translated
*Clear End List translated
V1.0
-Command buttons translated
-Title screen translated
-Debug mode menu translated
*Translated "Skip prologue" choice
This is my first translation, I have hardly any knowledge of Japanese whatsoever. I created this translation using Google Translate and Translation Aggregator. Before you get your pitchforks and torches, No I did not just copy and paste whatever Google spit out. I tried my best to make this a quality translation, a lot of guesswork went into this so don't expect 100% accurate translations.

Any feedback would be most appreciated, let me know if I made any mistakes, or if you feel that something should be translated differently. I'm thinking about translating the story but that might be out of my skill range with my lack of Japanese, I'll let you guys know in about two weeks or so. If someone with more knowledge and experience would like to improve upon my translation or decides to translate the whole thing, that would be fine with me just let me know in advance, I also wouldn't mind providing assistance. I would love to give this game the proper translation it deserves.

If I do decide to translate the story, I wouldn't mind some advice from someone who has knowledge when it comes to translating properly, or if I shouldn't because of my lack of knowledge on the subject.
(Because otherwise, I will probably butcher the translation)
If you have any trouble patching the game or run into issues let me know by posting on the thread or PMing me.
Lastly, support the developer they really deserve it!
EDIT1: It's been about 2 weeks, just here to say I am still working on the translation, Idk if I will translate the whole thing. I might just translate the endings, prologue, and some other minor stuff (
If I'm happy with the quality of it
). Just gonna leave this thread as "Complete-Partial" for now, I'll make a post in the thread when the translation has been updated.
EDIT2: Translation Done, still need to fix things, so expect another version to eventually come.
EDIT3: Translation officially finished.
Clap
Clap
Last edited: