Joined

Feb 22, 2010
Messages

2,955
Reputation score

287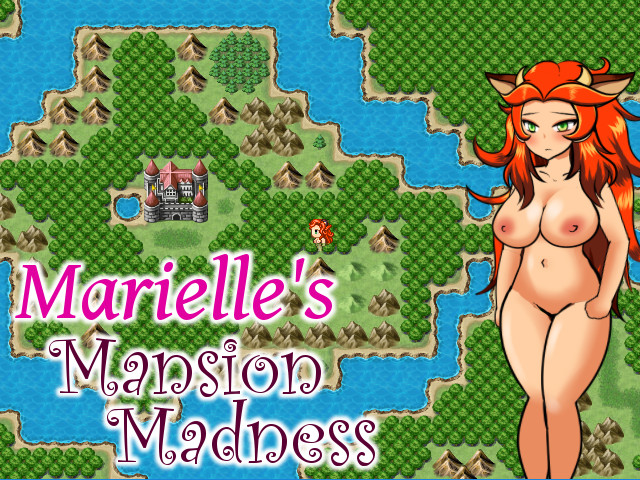 You must be registered to see the links
- Requires RPGMAKER VX ACE RTP
Marielle's Mansion Madness Is a sequel to my game
You must be registered to see the links
In this game, Marielle finds herself trapped in a haunted mansion, in the control of a ghastly spirit that seeks to collect sex slaves, and she's next on his list.
She has to collect pieces of a seal cutting the mansion off from the rest of the world, and hopefully accquire the dagger of curses to break the curse she still has from her first game.
This is a simple rpgmaker game, with action and puzzle gameplay.
For the most part, it's nothing you haven't seen before. It's a game where you run around avoiding enemies and solving puzzles.
I started with the idea of making the simplest possible game I could, inspired by this game
You must be registered to see the links
but i found that i didnt have enough stuff in a game like that, so I added a way to fight enemies (unlocked after the first piece of the seal is placed) and items to refill and upgrade that ability.
so now, it's an act game with slight amounts of ammo conservation, beating the last boss is easy if you kept enough spare ammo. the save point is nice enough to refill your current magazine but thats only 5 shots.
Marielle must avoid capture by enemies until she can weaken the seal on the mansion enough to use her firepowers to fight back. If she gets grabbed she'll lose clothing and get screwed. If she succumbs it's all over for her.
Features
Animated sex scenes.
Simple and lewd gameplay.
Grapple system (struggle free when grabbed by enemies)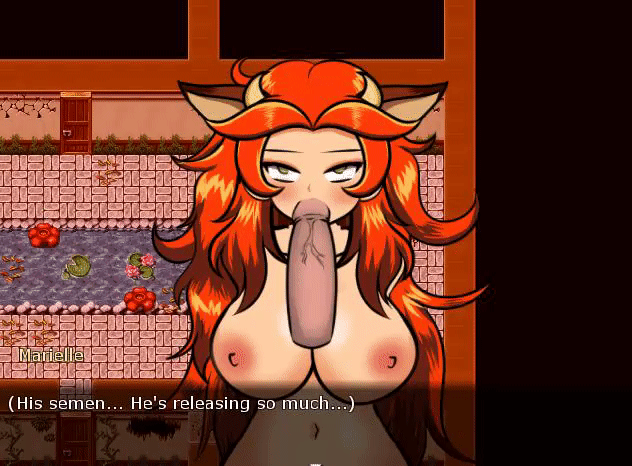 I used live2d this time around to make animated sex loops, it was very tedious setting up all the frames of animation in rpgmaker. it involved a lot of repetitive key presses.
If these animations prove popular i'll be adding them in future projects too
Controls
Z to confirm/examine.
X to cancel/open menu.
Arrow keys to move.
Hold Shift to run.
fireballs (once obtained)
S to cast fire. Q to reload.